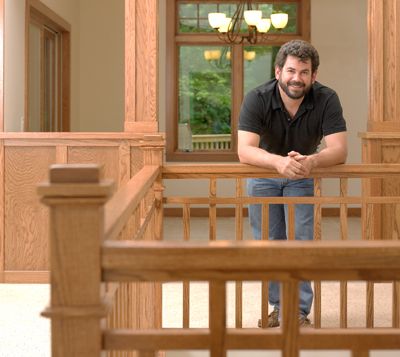 Our Mission
At Hoogstraten Builders, our primary concern is that the customer is not just thrilled with the results, but thoroughly enjoys the entire process from beginning to end and for years to come. Building and remodeling should be a joyous and rewarding undertaking for all involved. Using proper planning and scheduling we bring great projects to life. We work hard to keep clients apprised of the progress and the decision making process and will not hesitate to make improvements and modifications along the way. Creative, imaginative design, mixing time tested methods and modern technological advances in energy efficient details and sustainable, renewable resources are a hallmark of our business principles.
Hoogstraten Builders, Inc. has been performing custom building and remodeling since 1956 and is well known for their high quality and value throughout the greater Kalamazoo and Southwest Michigan area. We are a small family business specializing in new home construction ranging from small vacation cottages to large custom homes, including all types of remodeling from kitchens and baths, additions, decks, exterior rehabs and energy upgrades. We are also available for various trim carpentry and woodworking projects including staircases, fireplace surrounds, built-in cabinetry and furnishings.
We offer complete design services or work with your Architect/Designer. Steven Hoogstraten holds Bachelor of Science degrees in Architectural Engineering and in Civil Engineering and he designs the majority of the projects we do. When applicable he prefers organic architecture, visiting and siting the home to best advantage of terrain and surrounding landscape.
Hoogstraten Builders employs our own crew of highly skilled carpenters performing the majority of the work and specializing in the trim details which make each home unique. For the balance we work with only the highest quality subcontractors and suppliers who share our vision.